"Ed McCrary, Dave Carruth, Ben Cook, and Robby Settles are at their best in
this video and kick ass from start to finish. I'm getting hot just thinking
about it. Add Ruben Yanez on Congas and you have the recipe for one
sexy DVD. It's a must see in my book!"
- - Anna Nicole Smith
Available for the first time on DVD, this Special Edition disc is the ultimate
Killen experience. Included with the Epic music video are memorable behind
the scenes interviews, making of footage, a photo gallery and much more.
DVD Produced by: Ed McCrary & Robby Settles
Directed by: Jeff Johnson for ElevenTwenty Productions
Camera by: Jeff Johnson & Eric Hite
Edited by: Jeff Johnson
Band Photography by: dennygerard.com
Video Photography by: Eric Hite & Ed McCrary
Packiging art and Design by: Ed McCrary
Audio Produced by: Ed McCrary
Engineered & Mixed by: Jeff Johnson
Recorded at Lakeside Studio, West Hills, California
Starring:
Ed McCrary: Guitars
Dave Carruth: Guitars
Ben Cook: Bass
Robby Settles: Drums
Ruben Yanez: Congas/Timbales
Video Vixen: Cory Silva
Video filmed at:
Austin's Warehouse, Northridge, California
Additional footage filmed at:
Lakeside Studio, West Hills, California
Also shot on location:
Chatsworth, California
ACTUAL VIDEO STILLS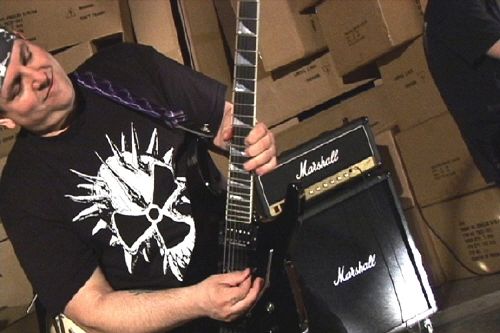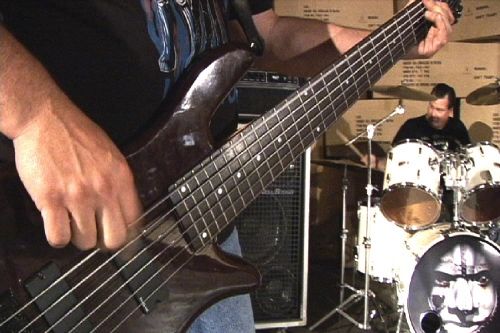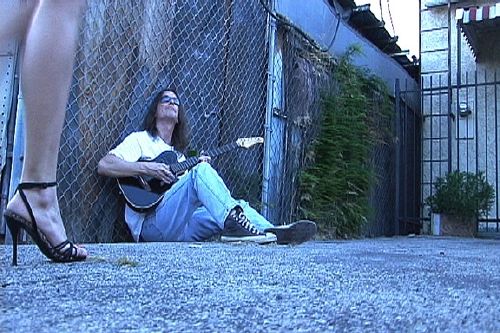 BEHIND THE VIDEO